Aanleiding
Het notaoverleg van de vaste commissie voor Onderwijs, Cultuur en Wetenschap over de Strategische Agenda Hoger Onderwijs heeft veel stof doen opwaaien in de sociale media. Zo is er een voorstel van VVD-kamerlid Dennis Wiersma voor digitalisering van colleges. Zo veel mogelijk colleges zouden voor iedereen gratis online beschikbaar moeten komen. Aankomende studenten zouden dan kunnen beoordelen of een bepaalde studie voor hen geschikt is, digitaal onderwijs zou makkelijk kunnen worden gecombineerd met een baan of zorgtaken en mensen hebben zo altijd toegang tot kennis en kunnen bijblijven in hun vak. Vervolgens heeft vooral de opmerking dat het hoger onderwijs dan ook wel wat goedkoper kan, veel reacties opgeroepen. De Minister lijkt overigens niet erg enthousiast te zijn over dit plan, mede omdat zij inschat dat het juist meer geld kost.
Problemen bij online onderwijs
Maar waar de discussie eigenlijk over moet gaan is of digitalisering van hoger onderwijs daadwerkelijk de toegankelijkheid tot kennis verbetert. Er moet een onderscheid worden gemaakt tussen onderwijs(aanbod) en leren. Uit de inmiddels omvangrijke kennisbasis over open online hoger onderwijs weten we dat studenten erg verschillen in de reden waarom zij het onderwijs volgen en deze redenen veranderen ook nog eens gedurende een cursus. Ook verschillen zij in hun voorkennis over het onderwerp, hebben zij verschillende voorkeuren om zich kennis en vaardigheden eigen te maken, en denken dat zij verschillend over wat een student en een docent zou moeten doen in onderwijs. En al deze verschillen zijn niet bekend als het open online onderwijs wordt gemaakt en uitgevoerd.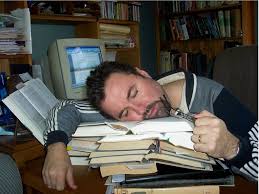 Zoveel mogelijk aanbod
De oplossing voor al deze verschillen tussen studenten in open online onderwijs is zoveel mogelijk aanbod klaar zetten waaruit iedere student dan een keuze kan maken. Maar onderzoek heeft al aangetoond dat:
veel studenten in open online hoger onderwijs deze benodigde zelfregulatievaardigheden om goed hun weg in het aanbod te vinden onvoldoende bezitten;
het geboden onderwijs vooral gericht is op kennisoverdracht door de docent, iets waarvan we al veel langer weten dit niet effectief is, en
studenten weinig actief bezig zijn met de inhoud van het onderwijs, iets waarvan we al langer weten dat het juist wel werkt.
Dus…
Dit leidt ertoe dat in open online hoger onderwijs goede studenten het meeste leren en de minder goede studenten afhaken of uitvallen. De digitalisering van onderwijs vergroot weliswaar de toegankelijkheid van alles wat er is, maar verkleint de toegankelijkheid van het daadwerkelijk verkrijgen van meer kennis en vaardigheden. Een verschil tussen onderwijs(aanbod) en leren.
Literatuur
Hendriks, R. A., de Jong, P. G. M., Admiraal, W. F., Reinders, M. E. J. (2019). Teaching modes and social-epistemological dimensions in Medical Massive Open Online Courses: Lessons for integration in campus education. Medical Teacher, 41(8), 917-926.
Hendriks, R. A, Jong, P. G. M., Admiraal, W. F., & Reinders, M. E. J. (2020). Instructional design quality in medical Massive Open Online Courses for integration into campus education. Medical Teacher, 42(2), 156-163.
Jansen, R. (2019). Dealing with autonomy. Self-regulated learning in open online education. Dissertatie. Universiteit Utrecht.
Pilli, O., Admiraal, W., & Salli, A. (2018). MOOCs: Innovation or stagnation? Turkish Online Journal of Distance Education, 19(3), 169-181.