Students' access, inclusiveness and well-being
Not all students enter university with the same economic, social and cultural capital. Therefore, access, inclusiveness and well-being for all are key in developments in higher education across the world. Higher Education Institutions (HEIs) are part of the broader social tissue and not just places where students acquire academic skills; they also help students become more resilient in the face of adversity and feel more connected with the people around them. Not least, HEIs are the first place where students experience society in all its facets, and those experiences can have a profound influence on students' attitudes and behavior in life.
Importance of students' sense of belonging
As higher education becomes increasingly competitive, students come under more pressure to succeed in their grades, which increases their levels of stress. Stress has been linked to mental health problems, which are highly prevalent among the student population and have been shown to impact learning and well-being (Stallman & King, 2016). A number of factors can affect student retention and well-being, including the student's social experience within the higher education environment. Students' sense of belonging to their institutions – personal feelings of connectedness to the institution occurring in academic and social spheres – has come to be recognized as one of the most significant factors in students' success and retention in higher education. While individual characteristics such as personality and propensity to connect may have some impact, it is also acknowledged that institutional factors play an important role. Elements such as the culture of the university or curriculum design may affect the students' experiences, including their sense of belonging and connection to other students, staff and the institution (Kahu & Nelson, 2018).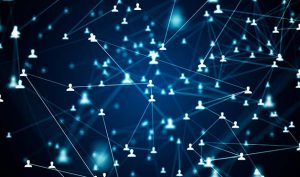 COVID-19 pandemic
The lockdowns in response to COVID-19 pandemic have interrupted conventional schooling and in many countries online teaching is now a new routine for many students in higher education, but it presents significant challenges. Many students experience challenges with respect to keeping a sense of belonging to their peers, staff and institution. Students in the most marginalized groups, who don't have access to digital learning resources or lack the resilience and engagement to learn on their own, are at risk of falling behind. Universities from around the world have been uncertain about how long the COVID-19 crisis will last and how it might affect the mental health of students and faculty.
What to do?
Students have to cope with many challenges, both inside and outside HEIs, which can have immense consequences varying from poor access, low engagement and feelings of distress to delays and drop-out. Yet these challenges and consequences can be different depending on students' social, cultural, economic and language backgrounds leading to a discrepancy between inclusive access and inclusive outcomes. But how should HEIs take up this massive challenge of access, inclusiveness and well-being for all? For sure not the umpteenth study on how students experience higher education in COVID-19 times. More attention for connecting students, socializing activities, and embodying social settings; less lecturing, testing and calls to account. Let's stay connected to take up this massive challenge!