This post is a first of a track where ICLON PhD students want to share their trip on the PhD-lane with you. Hope you enjoy it!
As I only now, after more than a year doing my PhD, start blogging, I thought this topic would be the best way to get you a bit up-to-date on what I do and how I do it…
My PhD started in August 2013 and I went head first into it, immediately. The project at the school started running and I had to start up my research directly in order to track everything that was going on. Starting my PhD with taking my time reading, thinking what ways to go, sorting out my materials etc. was not applicable to me. For me, this meant instant decision-making. Later, timeslots opened up
to contemplate what I had been doing the past time, how it went, and how it all relates to what I want to and will be doing.
'Somewhere in your career, your work changes. It becomes less anal, less careful and more spontaneous, more to do with the information that your soul carries.'
Ben Kingsley
But I had to do it the other way around!
Here, I would like to tell you a bit about what I realised I had learned when I got to this contemplating-part. And maybe more important how I decided to act on my realisations:
That rushing into gathering data means no time for reading 🙁 
I should plan everything, not just appointments
Keeping track of what you do and how & why you do it is VERY important
What do I do about these things?
Especially the first point seems to be one you cannot easily overcome. Time=time and you only have so much of it. NOPE, see point nº 2. Because, scheduling things makes you see where you got time. I found out that it was not so much that I didn't have time (yes, true, I did not always have whole weeks to read without any interruptions), but while sitting down after some running around, quietly reading was often forgotten.
So

, scheduling started. Every Monday I started planning what my week would be like. I made a new agenda in outlook, titled 'project planning ' (pp), so my agenda for appointments would not be interrupted by this schedule. Of course, appointments were copied to this pp-agenda, so I would not plan things over each other and get mixed up. However, it turned out not to be the right thing for me. I often did not stick to my planning, especially considering reading (why I started the whole damn thing in the first place!!!!), because I found, it is hard to put a time label on reading. I kept on doing this in the weeks I remembered to do so, as I at the moment it was the most I could do to make time for reading.
But, what now???
Now, I started to use Wunderlist intensively, a cloud-based to-do app, which enables making apps for several situations/occasions. Some of my lists: research, education, and home. If necessary, I put a deadline on the task, and a reminder, I can even make subtasks in the task, write a description of the task and include attachments. So, when I need to continue writing a paper, I just attach the paper to the task and when I decide it is time to write, I do not need to look up the paper somewhere on my computer. Very convenient 🙂!!Oh, by the way I almost forgot to tell you about 'keeping track of what you do and how you it'. Well, it turned out that when I started to write my first paper, I didn't know anymore why I had made certain decisions and how that decision-making process went… Oooops!

Next to listing what to do, I also am keeping a logbook in OneNote with a new page for every day I keep track of what I'm doing , which decisions I make and what feedback I got from my supervisors and other colleagues. I decided to use this application, as it also enables me to sync with all my devices and even with my Hotmail-account, so I can access it anywhere. What is also very convenient, I can label certain statements I make, ideas I have and later I can request OneNote to make an overview of everything with the same label.

To make sure I don't lose even the smallest piece of feedback, after every supervisor-meeting I make my own summary and then take a picture with my phone of the notes written during the meeting and place this also on the OneNote page of the current day.
To get back to the reading bit: I also make notes about what I read and what I think is in there that is important for my research.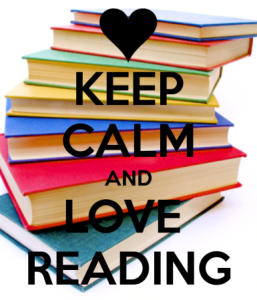 So, this blogpost, what have I learned has become a description of how I coped with some problems I met during the last year. I do not claim my strategy is holy, but it certainly works for me! And, at some moments it even makes doing research even more fun than it already is!