Do you know talented academics? I do, or at least I think I do. Considering that you are reading a research blog you will presumably also have an opinion on who is, or is not, talented as an academic. Does 'you know it when you see it' apply to academic talent? And how can you become successful?
I could try to answer these questions myself, but considering that I have only worked as a PhD student for less than a month that might be a bit presumptuous. Instead, I will summarize a dissertation on this subject. Yes, you read that right: someone spend the first four years of her academic career to investigate what a successful academic career entails. I think that is simply brilliant, although I wonder how successful she is now.
The 'grantballing' effect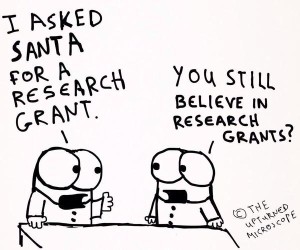 Research grants, such as the Veni- and Vidi-trajectory are extremely important for starting academics. Researchers who receive any type of grant early in their career are much more likely to continue to receive grants. Those who do not get such a grant typically hop from one short-term research contract to another, or stop working as an academic all-together. Obtaining a research grant does not only allow you financially to continue working as an academic, the prestige which comes with it is just as important, if not more so. It makes it easier to expand your network, which helps you to collaborate with more researchers, which leads to more publications in top journals, which leads to… more grants. Behold: the 'grantballing' effect.
When good is not good enough
Other than obtaining grants, what makes a talented academic? Not one thing. Working hard, having ambition, publishing a lot and having outstanding research skills do not suffice to be considered an academic talent. Instead, these are prerequisites. Those who strife for an academic career have already gone through so many selections that those who are left can generally be considered good academics. But being good is not good enough. Many researchers who have published a lot of high quality studies in top journals experience difficulties in securing their academic position. Likewise, having a high citation score does not secure your academic career. So when are people considered an academic talent?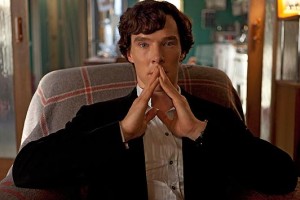 It's all about social capital
When most researchers deliver high quality academic work then this cannot function as a criteria for talent. Talented academics do not excel on one dimension but possess outstanding research skills as well as personal and social characteristics which distinguishes them from their peers. Research is done more and more in teams which emphasizes social skills like communication, leadership, ability to motivate others and more generally being a pleasant colleague. Unlike popular characters like Benedict Cumberbatch's Sherlock Holmes would like you to believe, being a solitary, asocial genius will simply not do. Job interviews and grant allocation interviews are both highly social processes to which you might be invited to based on your professional capital but in which you will succeed or fail based on social capital.
How to become an academic talent?
Before we tackle the question of how to become an academic talent there is a more important question: do you want to have an academic career? Considering how difficult it is to obtain and maintain academic positions you might be better off in a different line of work if being an academic is not your dream job. For those who do really want to pursue an academic career these are the best pieces of advice I have found:
Be ambitious
Work hard and efficiently
Work together with other researchers (e.g. be a team player)
Be aware of which grants you can apply for
Apply for grants
Publish high quality studies in top journals
Publish at least some articles as the only author (yes, even without your promoter and supervisor)
Publish on new topics
Most of these tips might not new to you, but they summarize the set of minimum requirements which any successful academic meets. However, there are several other aspects of success/talent which might be less known yet are equally relevant:
Support from your mentor or supervisor
Support from your partner and family
Using the academic network from your mentor or supervisor
Building your own academic network
Being at the right place at the right time (e.g. look for and use opportunities)
These are the less salient characteristics of highly talented academics which might help you too to become more (recognized as being) talented. Interviews with researchers indicated that the talented researchers obtained a job or crucial contact based on advice from their mentor or supervisor while academics who left their field often did not. As career advice from a mentor was found to be one of the only factors which could independently predict academic success there is nothing left for me to say then: stop reading this and go talk with your supervisor!